It's in my blood - this drive to create and use my talents to share with the world. Blame it on my grandfather who came from Poland to Australia and started his business on the shoemaking skills he learnt as a young man during the war. Or blame it on my mother and my aunt who see and encourage me to use my creative talents as business ventures.

Since about the age of 8, I had been trying (and failing) to creating start up companies as I learnt more things that I was able to create with my hands - some of those ventures included selling my paper origami stars, handmade birthday cards and other intricate paper inventions to my mothers kind friends who would indulge my fantasies of becoming a business woman.

When I was 12 years old, living in Melbourne Australia I had dreams of becoming a fashion designer. I would go over to my grandmothers house in and give her my elaborate plan for a skirt or piece of clothing I wanted to design, She would work with me on the patterns and I would see my creations come to life! My grandfather and I would also go through his factory and collect scraps of leather and other beautiful materials and create little knink knacks and iPod cases. It was thrilling and started to learn to sew and the basics of pattern making and design. In the afternoons, I would then sit with my Grandmother in her studio and help her with her own sewing job and learnt what it was to make an honest wage while working with my hands and being creative ($.20/piece if I remember correctly!).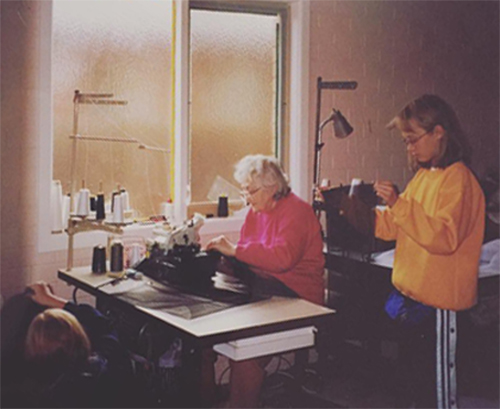 My mother later taught me how to sew other projects like pillows and dresses - my first project was a navy velvet outfit for my hamster Gus Gus. From there, I tried my hand at sewing more elaborate projects, but the inspiration was not there and my sewing machine sat in the back of my closet gathering dust. She later sent me the machine when I was married, incase i decided I wanted to pick up my craft one day.

Like all my startups, Boca Baby Company happened by way of an intense moment of inspiration (and by accident). Our first niece was about to be born, and I wanted to make her a handmade gift. My husband and I at that point had been trying for a child for 6 years and I was dealing with infertility pretty hard. But the news of this new child brought me so much hope and joy.

I wanted to express this love to her through a gift - I decided on a blanket. I taught myself how to knit, and I made her a hand knit merino wool blanket that took me 6 months to make - which she used coming home from the hospital and my new niece also uses! People complimented me on my knitting and told me I should sell it. I could not bare with letting go of hand-knit items as they had so much time and love poured into them, they felt like an extension of myself.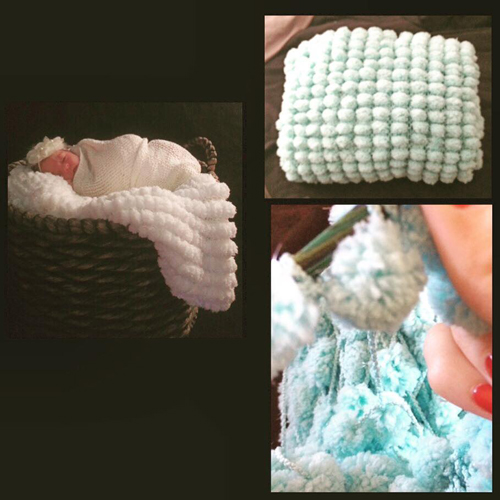 Later that year, as we were undergoing fertility treatments, my friend starting a shop out of her home called Shoosh & Co, selling ladies and children's accessories. She asked me if I could make customized knit blankets for her customers. I thought it would be a great idea as I could use the extra cash to pay for medicine and doctor visits. I also wanted to do something where I could help others who were also going through expensive fertility treatments. I decided that knitting blankets would eat up so much of my time, and I decided to take out my old sewing machine to make beautiful blankets & see if they had the same reaction from people and my knit ones.

I started selling my custom blankets at a small show and received many requests and custom orders! And just like that, Boca Baby Company exploded onto the scene and I created a line of modern, customized handmade blankets & accessories which now thank God, has grown into a line of customizable baby accessories. Today, with the proceeds from sales from Boca Baby Company, we have helped two couples in their infertility journey and they have given birth to miracles of their own! And all because of my niece who brought us hope in a time of darkness.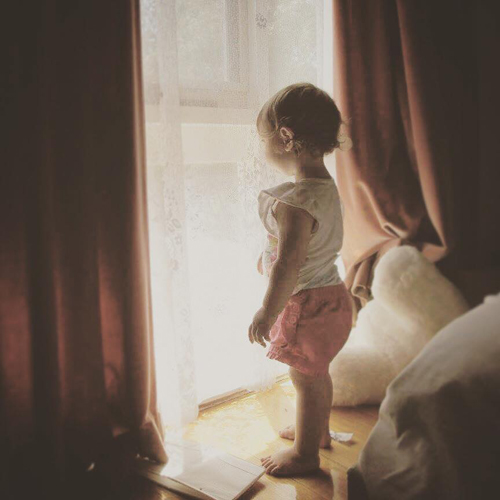 Don't be held down by your challenges, find the light in your darkness, and bring that light into the world. LIVE INSPIRED - your talents were given to you by God, use them to make this world a better place.